Need for Speed: World
(Free To Play)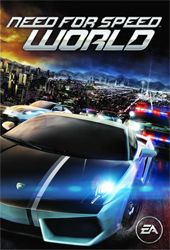 Minimum:
OS
: Windows XP
DirectX
: 9.0c
Processor
: 2.4GHz (Single Core)
RAM
: 1GB
Hard Drive
: 2GB
Video
: 256MB
Jump To Should Run On

Recommended:
OS: Windows Vista/7
DirectX: 9.0c
Processor: 1.8GHz (Duel Core)
RAM: 2GB
Hard Drive: 2GB
Video: 512MB


Release Date:
27 July 2010
Links: Official Site
Description
The following description was taken from Here
Need for Speed World is the FREE to play online racing game where you decide how to play in a massively multiplayer world. Connect with friends or race against the world as you rise through the rankings. Race the very latest cars or relive classic NFS moments with the ever-expanding car list. Stamp your identity on the cars with an endless combination of paints and liveries.
Media
Should Run On
See Also
The Need for Speed
Need for Speed 2
Need for Speed 3: Hot Pursuit
Need for Speed: High Stakes
Need for Speed: Porsche Unleashed
Need for Speed: Hot Pursuit 2
Need for Speed: Underground
Need for Speed: Underground 2
Need for Speed: ProStreet
Need for Speed: Undercover
Need for Speed: Shift
Need for Speed: World
Need for Speed: Hot Pursuit (2010)
Need for Speed: Shift 2 Unleashed