Need for Speed: Most Wanted (2012)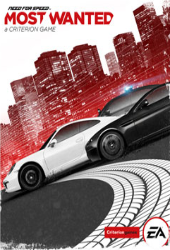 Minimum:
OS
: Windows Vista
DirectX
: 10
Processor
: 2GHz (Duel Core)
RAM
: 2GB
Hard Drive
: 20GB
Video
: 512MB
Jump To Should Run On

Recommended:
OS: Windows 7
DirectX: 11
Processor: 2GHz (Quad Core)
RAM: 4GB
Hard Drive: 20GB
Video: 1GB


Release Date:
30 October 2012
Links: Official Site
Description
The following description was taken from Here
To be Most Wanted, you'll need to outrun the cops, outdrive your friends, and outsmart your rivals. With a relentless police force gunning to take you down, you'll need to make split second decisions. Use the open world to your advantage to find hiding spots, hit jumps and earn new vehicles to keep you one step ahead. In true Criterion Games fashion, your friends are at the heart of your experience. In an open world with no menus or lobbies, you'll be able to instantly challenge your friends and prove your driving skill in a variety of seamless multiplayer events. Your rivals will do everything they can to stop you from getting to the top. In this world, there can only be one Most Wanted.
Media
Should Run On

GeForce 9

GeForce 100

GeForce 200

GeForce 300

GeForce 400

GeForce 500

GeForce 600

GeForce 700

GeForce 900

Radeon R700

Radeon Evergreen

Radeon Northern Islands

Radeon Southern Islands
See Also
The Need for Speed
Need for Speed 2
Need for Speed 3: Hot Pursuit
Need for Speed: High Stakes
Need for Speed: Porsche Unleashed
Need for Speed: Hot Pursuit 2
Need for Speed: Underground
Need for Speed: Underground 2
Need for Speed: ProStreet
Need for Speed: Undercover
Need for Speed: Shift
Need for Speed: Hot Pursuit (2010)
Need for Speed: Shift 2 Unleashed
Need for Speed: Most Wanted (2012)