Hitman 3: Contracts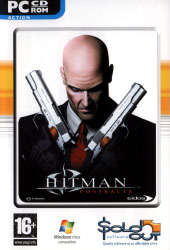 Minimum:
OS
: Windows 98/XP/Vista
DirectX
: 8
Processor
: 800MHz (Single Core)
RAM
: 128MB
Hard Drive
: 2GB
Video
: 32MB
Jump To Should Run On

Release Date:
20 April 2004
Links: Demo
Description
When you kill for money, there are no rules.
Hitman: Contracts takes you deep into the mind of Agent 47. Enter a world of crime, sin and greed. Encounter his greatest adversaries, completing the work that made him so ruthlessly efficient and deadly precise, the ones that shaped him as an assassin. Understand, nothing counts except the target. Anyone can kill, but can they make the perfect hit? Take on the role of 47 and do what you must to get the job done, because in a professional Hitman's hands, everything becomes a weapon.
Media
Should Run On
See Also