Hitman 2: Silent Assassin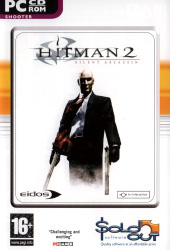 Minimum:
OS
: Windows 98/2000/XP
DirectX
: 8.1
Processor
: 550MHz (Single Core)
RAM
: 128MB
Hard Drive
: 700MB
Video
: 16MB
Jump To Should Run On

Release Date:
1 October 2002
Links: Demo
Description
Enter the mind of a genetically engineered assassin for hire, whose deadly efficiency is now needed more than ever.
Lured back into a global ring of deception by a twisted Russian crime boss, he must kill not only to make a living, but to continue living.
This time it's not just buisness... it's personal.
Media
Should Run On
See Also
Hitman 2: Silent Assassin