Half-Life: Opposing Force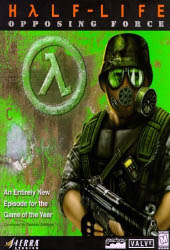 Minimum:
OS
: Windows 95/98/2000/XP
Processor
: 133MHz (Single Core)
RAM
: 24MB
Hard Drive
: 125MB
Jump To Should Run On

Release Date:
10 November 1999
Description
Return to Black Mesa as one of the military specialists sent to destroy Gordon Freeman. Experiment with a new arsenal of weapons and interact with new characters and aliens. Experience a robust collection of multiplayer content, including new maps.
Media
Should Run On
No Graphics Card Required
See Also
Half-Life: Opposing Force