Half-Life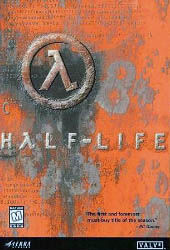 Minimum:
OS
: Windows 95/98/2000/XP
Processor
: 133MHz (Single Core)
RAM
: 24MB
Hard Drive
: 400MB
Jump To Should Run On

Release Date:
19 November 1998
Description
If you thought all action games were the same, think again. Half-Life's intricate environmental challenges, rich story line, and frighteningly intelligent adversaries add up to a new kind of challenge - one that demands you use your weapons and your wits. Monsters don't walk blindly into your gunfire - they're cunning as hell as they want to live as badly as you do.
Media
Should Run On
No Graphics Card Required
See Also