Spectraball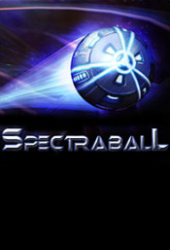 Minimum:
OS
: Windows XP/Vista
DirectX
: 9
Processor
: 1.5GHz (Single Core)
RAM
: 512MB
Hard Drive
: 360MB
Video
: 128MB
Shader
: 2.0
Jump To Should Run On

Release Date:
20 October 2008
Links: Official Site
Description
The following description was taken from Here
Spectraball combines elements of platforming, puzzle solving, addictive gameplay and stunning visuals to deliver an experience that sets a new standard for its genre. The object of the game is simple: make it through each stage as quickly as possible. However, as you progress you will find that each stage presents its own unique obstacles and challenges that you will have to overcome. In addition to the excitement of simply completing the stages, Spectraball also offers mini-games and online competition against others through its leaderboard system. Can you get the best time?
Media
Should Run On