Swords & Soldiers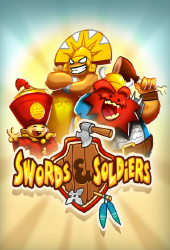 Minimum:
OS
: Windows 7/Vista/XP
Processor
: 1GHz (Single Core)
RAM
: 256MB
Hard Drive
: 300MB
Video
: 64MB
Jump To Should Run On

Release Date:
15 May 2009
Links: Official Site
Description
The following description was taken from Here
Strategic fun like you've never seen before!
Command Aztecs, Vikings and Chinese in 30 missions!
Compete in ruthless online multiplayer matches!
Endlessly challenging singleplayer skirmish battles!
Earn Steam achievements!
Vibrant HD graphics!
Media
Should Run On