Super Laser Racer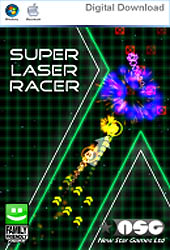 Minimum:
OS
: Windows XP/Vista/7
Processor
: 1GHz (Single Core)
RAM
: 256MB
Hard Drive
: 40MB
Jump To Should Run On

Release Date:
19 Febuary 2010
Links: Official Site
Description
The following description was taken from Here
Super Laser Racer is an exciting combat racing game set in outer geometric space. Blast your way to the top of the leaderboard using lasers, missiles, bombs and more! Super Laser Racer is like nothing you've played before!
Media
Should Run On