Silent Hill 2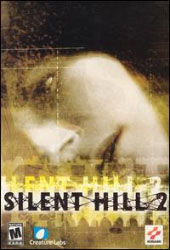 Minimum:
OS
: Windows 98/2000/XP
DirectX
: 8.1
Processor
: 700MHz (Single Core)
RAM
: 64MB
Hard Drive
: 1.8GB
Video
: 8MB
Jump To Should Run On

Release Date:
2 December 2002
Description
Now you can return to the eerie town if you dare...
New characters, locations, strange mysteries and hideous enemies make Silent Hill 2 a completely new adventure. This time around James Sunderland plays the unlikely hero. He is drawn into the nightmare by a letter from his wife, asking him to come to the town of Silent Hill... The only thing is she has been dead for three years.
Despite terrible misgivings, he makes his way to Silent Hill to investigate. Was it all just a sick joke or could this letter simply have arrived too late? Any other possibilities would be unthinkable...
When he arrives at Silent Hill, the entire town is deserted - except for Laura, a mysterious girl, and Mary, who bears an uncanny resemblance to his late wife. Soon the streets are populated with abominable and disgusting creatures. No one knows what they are or where they've come from...
Media
Should Run On
See Also
Silent Hill 2
Silent Hill 3
Silent Hill 4: The Room
Silent Hill: Homecoming