ProtoGalaxy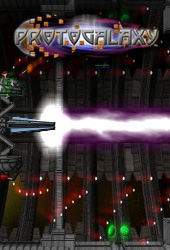 Minimum:
OS
: Windows XP/Vista/7
DirectX
: 9.0c
Processor
: 2GHz (Single Core)
RAM
: 1GB
Hard Drive
: 1GB
Video
: 256MB
Jump To Should Run On

Release Date:
6 October 2010
Description
A mysterious and powerful alien race has come to enslave the entire galaxy, and your fleet is humanity's last hope. You must put an end to the attacks and rebuild a home for the survivors. With the invaders in hot pursuit, and the dangers of the unexplored at every turn, do you have what it takes to forge a new galaxy?
Media
Should Run On