Project Freedom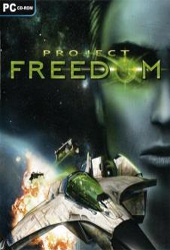 Minimum:
OS
: Windows 98/2000/XP
DirectX
: 9.0c
Processor
: 700MHz (Single Core)
RAM
: 256MB
Video
: 32MB
Jump To Should Run On

Release Date:
15 November 2004
Description
Get your dream job with a company called Project Freedom. Become a space pilot and serve for the corporation. You're going to get all the excitement and adventure you've ever wanted. Perhaps even more...
21 misions in campaign
outstanding 3D graphics and special effects
original storyline with unexpected turns and surprises
a variety of space combat missions including escort, strike, and rescue operations
missions in open space, on planets and moons
Media
Should Run On