Minecraft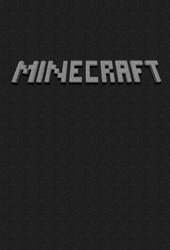 Minimum:
OS
: Windows XP/Vista/7
OpenGL
: 1.4
Processor
: 2GHz (Single Core)
RAM
: 512MB(XP), 1GB(Vista/7)
Hard Drive
: 500MB
Video
: 128MB
Jump To Should Run On

Recommended:
OS: Windows XP/Vista/7
OpenGL: 2
Processor: 2GHz (Duel Core)
RAM: 2GB
Hard Drive: 1GB
Video: 512MB


Release Date:
18 November 2011
Links: Official Site Minecraft Basics Minecraft Info
Description
The following description was taken from Here
Minecraft is a sandbox adventure game created by Mojang AB. You can play it as either a Singleplayer or Multiplayer game. The world is randomly created from blocks which can be destroyed, picked up and placed by the player.
There are two different modes of play: Creative where you have an infinite amount of every type of block and Survival where you have to gather resources if you want to survive the monsters.
Media
Should Run On