Max and The Magic Marker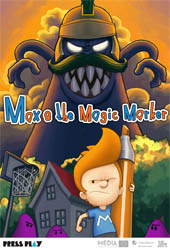 Minimum:
OS
: Windows XP/Vista/7
DirectX
: 9
Processor
: 1.6GHz (Single Core)
RAM
: 512MB
Hard Drive
: 400MB
Video
: 64MB
Jump To Should Run On

Release Date:
8 Febuary 2010
Links: Official Site
Description
The following description was taken from Here
Max & the Magic Marker is a physics based 2D puzzle platformer, in which the player controls the boy Max and his Magic Marker. While Max enables good old platforming fun, the marker provides the game's signature feature: the ability for the player to draw directly inside the game world where everything drawn becomes physical objects. This feature is used to complete levels and overcome challenges but it also provides the player with a unique tool that in itself is fun to play around with.
Media
Should Run On