Last Chaos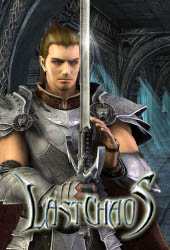 Minimum:
OS
: Windows 2000/XP/Vista
DirectX
: 9.0c
Processor
: 1GHz (Single Core)
RAM
: 512MB
Hard Drive
: 1.5GB
Video
: 32MB
Jump To Should Run On

Recommended:
OS: Windows 2000/XP/Vista
DirectX: 9.0c
Processor: 2GHz (Single Core)
RAM: 1GB
Hard Drive: 1.5GB
Video: 64MB


Release Date:
29 November 2006
Links: Official Site
Description
The following description was taken from Here
A new summons has been issued for those faithful to Apollon to gather in Randol and unite against the possible new threat. Be you Titan, Knight, Mage, Sorcerer, Healer or Rogue; your friends can become foes as alliances rise and fall. Greed and fear have sown the seeds of terror with endless battles, bloody betrayals, and insatiable ambitions.
Will you support Apollon and all that is good to save the world from devastation or will you join Eres's ranks and work towards destroying Iris with dreams of personal glory? The choice is yours to make, the life is yours to live. The balance of power is in your hands, choose wisely and enter into what is the Last Chaos…
Media
Should Run On