Kerbal Space Program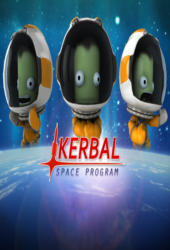 Minimum:
OS
: Windows XP
Processor
: 2GHz (Duel Core)
RAM
: 2GB
Hard Drive
: 1GB
Video
: 512MB
Shader
: 3.0
Jump To Should Run On

Recommended:
OS: Windows 7
Processor: 2GHz (Quad Core)
RAM: 4GB
Hard Drive: 2GB
Video: 1GB
Shader: 4.0


Release Date:
21 June 2011
Links: Official Site
Description
The following description was taken from Here
Kerbal Space Program is a multi-genre game where the players create their own space program.
In KSP, you must build a space-worthy craft, capable of flying its crew out into space, without killing them. At your disposal is a collection of parts, which must be assembled to create a functional ship. Each part has its own function and will affect the way a ship flies (or doesn't). So strap yourself in, and get ready to try some Rocket Science!
Media
Should Run On