Guild Wars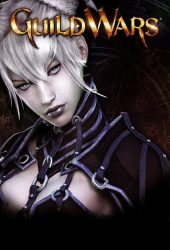 Minimum:
OS
: Windows 98/2000/XP
Processor
: 800MHz (Single Core)
RAM
: 256MB
Hard Drive
: 2GB
Video
: 32MB
Jump To Should Run On

Recommended:
OS: Windows 98/2000/XP
Processor: 1GHz (Single Core)
RAM: 512MB
Hard Drive: 2GB
Video: 64MB


Release Date:
26 April 2005
Links: Official Site
Description
The following description was taken from Here
In a world torn by conflict, where human kingdoms are all but destroyed and guilds sacrifice all for a chance to control the Hall of Heroes, a champion must rise from the ruins of a once-proud land to lead refugees from the ashes and fulfill an ancient prophecy. Will that hero be you?
Experience the game that has captivated millions of gamers worldwide. Guild Wars® is an online roleplaying game that rewards player skill and innovative gameplay over hours spent online. It's the original smash hit release from developer ArenaNet®, the beginnings of a franchise played by almost four million gamers worldwide.
Should Run On
No Graphics Card Required
See Also