Fiesta Online
(Free To Play)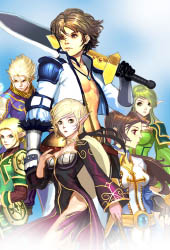 Minimum:
OS
: Windows XP/Vista/7
DirectX
: 9.0c
Processor
: 1.6GHz (Single Core)
RAM
: 512MB
Hard Drive
: 3GB
Video
: 32MB
Jump To Should Run On

Recommended:
OS: Windows XP/Vista/7
DirectX: 10
Processor: 2GHz (Single Core)
RAM: 1GB
Hard Drive: 6GB
Video: 64MB


Release Date:
7 November 2007
Links: Official Site
Description
The following description was taken from Here
Fiesta Online is free-to-play 3D MMORPG with more than 2 Million players worldwide. The game is now available for European players in German, English and soon French and Spanish. Register now and experience exciting adventures in a stunning online Fantasy World!
Media
Should Run On