Fantasy Tennis
(Free To Play)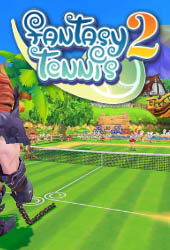 Minimum:
OS
: Windows 98/ME/2000/XP
DirectX
: 9.0c
Processor
: 1GHz (Single Core)
RAM
: 256MB
Hard Drive
: 3GB
Video
: 32MB
Jump To Should Run On

Recommended:
OS: Windows 98/ME/2000/XP
DirectX: 9.0c
Processor: 1.7GHz (Single Core)
RAM: 512MB
Hard Drive: 3GB
Video: 128MB


Release Date:
31 July 2007
Links: Official Site
Description
The following description was taken from Here
Thousands of years ago, when gods still ruled the world, there were nine gods to rule the world of Gaia and keep peace. However the gods were disunited due to greed and a fight over power. Goddess Isis tried to resolve the conflict in a peaceful way but she was betrayed by the evil gods and banished. She created her own world, FantasyLand, where people can live in peace. To protect them, she set up eight guardians who should keep intruders from entering FantasyLand. Ever since then, the goddess Isis holds a tennis tournament once a year and grants its winner one wish.
Media
Should Run On