Dekaron
(Free To Play)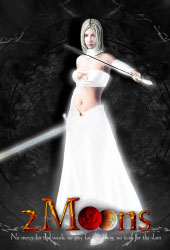 Minimum:
OS
: Windows XP/Vista/7
DirectX
: 9.0c
Processor
: 1GHz (Single Core)
RAM
: 512MB
Video
: 64MB
Jump To Should Run On

Recommended:
OS: Windows XP/Vista/7
DirectX: 9.0c
Processor: 2.4GHz (Duel Core)
RAM: 1GB
Video: 128MB


Release Date:
30 July 2007
Links: Official Site
Description
They called it The Corruption, those charged with the telling of the story. When the two moons aligned, the exiled king, Rictus, bid his magician open the gate and unleash the pestilence of the Pitborn and their dark ruler Abaddon upon Haran, The Immortal Land. In his hubris, Rictus thought he might control them, that he might herald his conquering of Haran on the crest of a black wave of the accursed. But there could be no alliance with Abaddon, the lord of the pit whose blessing is pain, whose enchantment is the wage of sorrow. He bound Rictus in the darkness of the abyss and every time a man fell to claw, tooth or blade, every time a woman or child burned to black flesh, choked to blue or starved to sallow skin, Rictus died their death and lived to die again. This for all eternity, for such was the will of Abaddon.
The Pitborn flooded Haran, the wake of their butchery staining crimson the once proud soil of The Immortal Land. Mankind teetered on the brink of annihilation. In the depth of his sorrow, overwhelmed by hopelessness, their king, Tirus The Grim, succumbed to death by his own hand.
Thence came Trieste, The White Lady – prophet, magician, warrior, godchild, queen of frozen Haihaff. She bound together those with strength left to resist. To her aid came the dark magic of The Summoners, the power of The Incar, the blades of The Azure Order, the lethal arrows of The Segita, the brute strength of The Bagi, and the blessed touch of The Segnale. They made war then, blanketing the land with the hewed limbs of Pitborn. Their valor knew no equal, but their numbers were too few. The minions of Abaddon poured forth from the gate where they had waited for countless unhallowed centuries and their bloodlust could not be slaked. Despite their courage, the forces of Haran would fall.
It was then that Trieste left in secret. To the gate she went, and slew there those who guarded its gaping maw. And there did she die, sealing shut the gate with her own lifesblood. Abaddon was drawn screaming back into the abyss and the children of Trieste prevailed.
Centuries have passed and the enchantment of The White Lady has worn thin as she prophesied. The gate has cracked open and the Pitborn once again plague Haran. There is no safe passage and of the once proud cities only Loa and Braiken remain. Yet, there is hope. The people of The Immortal Land resist. With bolt and blade, with conjured flame and summoned might they combat the minions of Abaddon. For it is said Trieste will return when once again the twin moons align. Until then, only the law of the sword remains: "No mercy for the weak, no pity for the dying, no tears for the slain!"
Media
Should Run On