Deadlight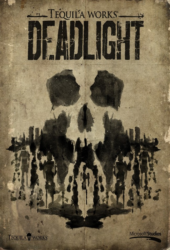 Minimum:
OS
: Windows XP/Vista/7
DirectX
: 9.0c
Processor
: 2GHz (Single Core)
RAM
: 2GB
Hard Drive
: 5GB
Video
: 512MB
Shader
: 3.0
Jump To Should Run On

Recommended:
OS: Windows XP/Vista/7
DirectX: 9.0c
Processor: 2GHz (Duel Core)
RAM: 4GB
Hard Drive: 5GB
Video: 512MB
Shader: 3.0


Release Date:
25 October 2012
Links: Official Site
Description
The following description was taken from Here
The world has ended. There is no hope. No new beginning. Only the survivors. DEADLIGHT follows the journey of Randall Wayne, a man searching for his family across Seattle during the aftermath of a 1980s event that has decimated life on earth. This visually stunning Cinematic Survival Platformer will challenge you to run, jump, climb, and struggle for your life as you look for answers and the ones you love.
Should Run On