Day of Defeat: Source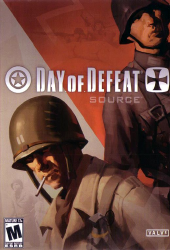 Minimum:
OS
: Windows XP/Vista/7
DirectX
: 8.1
Processor
: 1.7GHz (Single Core)
RAM
: 512MB
Jump To Should Run On

Release Date:
26 September 2005
Links: Official Site
Description
The following description was taken from Here
Day of Defeat offers intense online action gameplay set in Europe during WWII. Assume the role of infantry, sniper or machine-gunner classes, and more. DoD:S features enhanced graphics and sounds design to leverage the power of Source, Valve's new engine technology.
Media
Should Run On