Back to the Future: The Game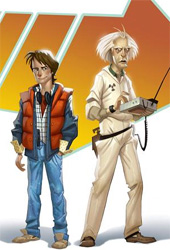 Minimum:
OS
: Windows XP/Vista/7
DirectX
: 9.0c
Processor
: 1.8GHz (Single Core)
RAM
: 2GB
Hard Drive
: 2GB
Video
: 256MB
Jump To Should Run On

Recommended:
OS: Windows XP/Vista/7
DirectX: 9.0c
Processor: 2.7GHz (Single Core)
RAM: 3GB
Hard Drive: 3GB
Video: 512MB


Release Date:
22 December 2010
Links: Official Site
Description
The following description was taken from Here
The Future is Back and this time it's playable!
Marty McFly and Doc Brown return in a completely new Back to the Future adventure.
Six months after the events of the third film, the DeLorean Time Machine mysteriously returns to Hill Valley -- driverless! Marty must go back in time and get aid from a resistant teenage Emmett Brown, or else the space time continuum will forever be unraveled!
Media
Should Run On