Atlantica Online
(Free To Play)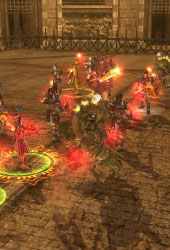 Minimum:
OS
: Windows 2000/XP/Vista
DirectX
: 9
Processor
: 1GHz (Single Core)
RAM
: 512MB
Hard Drive
: 15GB
Video
: 128
Shader
: 1.0
Jump To Should Run On

Release Date:
30 October 2008
Links: Official Site Atlantica Online Wiki
Description
The following description was taken from Here
You will embark on an epic journey that will take you to mysterious and dangerous locations around the world, as well as through time and human history. You will enter countless battles against creatures of legend and lore, mutated and deadly due to the influence of Oriharukon. But you will have the help of mercenaries you meet along your way, facing enemies together. You will collect clues from the remains of ancient civilizations, which will ultimately lead you to the lost land of Atlantis, and all the secrets kept there.
Media
Should Run On