Argo Online
(Free To Play)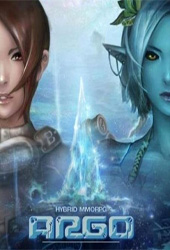 Minimum:
OS
: Windows XP/Vista/7
DirectX
: 9.0c
Processor
: 2GHz (Duel Core)
RAM
: 512MB
Hard Drive
: 5GB
Video
: 256MB
Jump To Should Run On

Recommended:
OS: Windows XP/Vista/7
DirectX: 9.0c
Processor: 2GHz (Duel Core)
RAM: 2GB
Hard Drive: 6GB
Video: 512MB


Release Date:
21 April 2011
Links: Official Site
Description
The following description was taken from Here
ARGO Online is a post apocalyptical MMORPG with RTS elements. It combines great Fantasy and futuristic Steampunk Style elements into a bombastic online RPG which teleports you into a post-world-war realm and coerce you to choose between these two races: The Noblian – apologists of technology and progress or the "Floresslah" which are living in symbiosis with nature. Which one would you chose? Do you see the future of mankind in the evolution of technologies or in the symbiosis with nature?
Media
Should Run On